Once again, the circus floods the streets of La Bisbal d'Empordà. This year, we are also taking part in the Fira de Circ al Carrer, where the organization invites us to embark on a journey full of art and juggling. With enthusiasm, we begin our day.
Divendres
22:30 We kick off our artistic marathon at the Fira de Circ de la Bisbal with the show "Dame du Cirque." Sharing the street stage at Fira Square with Insomnia, it's a unique experience that allows us to connect with the audience and other artists.
Dissabte
18:30 Pure acceleration with three improvisations of "PolyChromatic Void" in different locations across the city. We composed spontaneous moments live and shared them with the audience, feeling the energy flow between us. You can catch a glimpse of these improvisations in a video.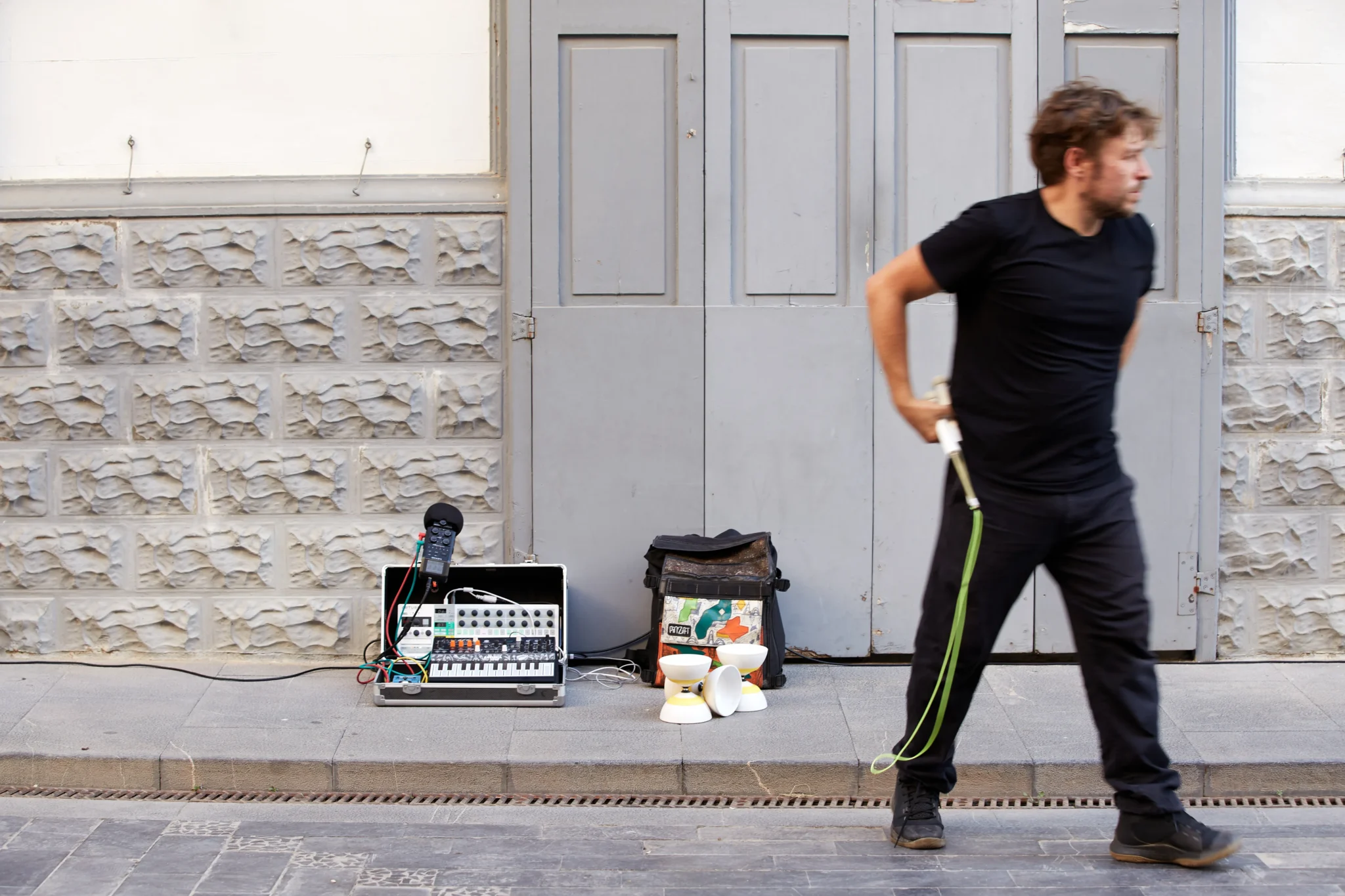 19:25 We repeated the "PolyChromatic Void" performance, this time with Gustavo's improvisation.
20:00 We performed "PolyChromatic Void" once again, this time at the Church Square.
23:00 The jazz musicians begin to play, the cabaret starts, and System Polylog shares the stage with other musicians and artists.
Diumenge
We return home, content.